Biggest project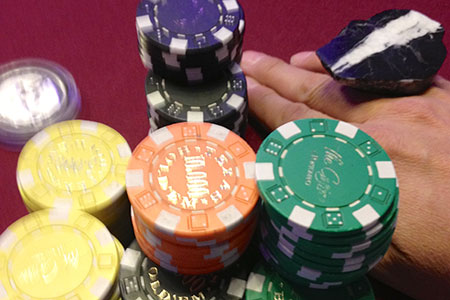 The biggest dream of every poker player is the Main Event WSOP in Las Vegas with a buy-in of 10'000 USD ! This buy-in is a mad sum. Many people could live on that money for a long time and feed themselves for months.
I also know what it means to bet this amount! I haven't played the Main Event myself yet. I've been to various side events at the WSOP and WSOPE and have already made money. It is always a great experience when 1000 and more players are at a tournament.
I know what it means to put in such an amount. On the one hand this sum is being financed by playing tournaments the last couple of years and on the other hand through sales revenues from Shirts, Mugs,… (See shop).
Also donators are welcome to invest in a project which seems almost impossible…